Star Wars is one of the cult films that has been characterized by inspiring high-quality fanart around the world.  Among the most exploited categories is video , visual arts and photography , so the official Star Wars site decided to launch a call for true fans to demonstrate their talent and fondness for the saga through their work.
The visual arts category had 8 winners worth appreciating . Here are the on- the -way lists: 
A (tiny) new hope
Winner: Best in show
It is a re-enactment of the iconic Star Wars poster in a photo featuring the 6-inch, 3.75- inch action figures from The Hasbro Black Series and a life- size Darth Vader helmet. To create the atmosphere a fog machine was used and the figure of Princess Leia was intervened to match the illustration.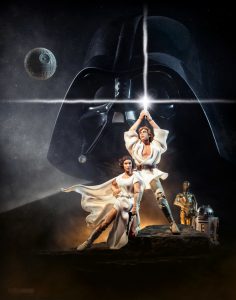 Enfy nest costume
Winner: Best custom costume
Enfys Nest costume was made completely by hand . The belt lights up and the vambraces open and close ; the helmet includes a voice changer that works through an artifact placed on the chest. This outfit involved 800 hours of work.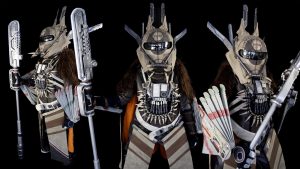 Forgotten AT – AT
Winner: Best custom diorama
This is the depiction of an abandoned AT-AT in Endor.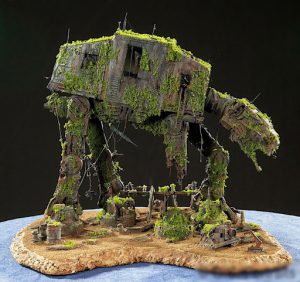 Krayt dragon action figure
Winner: Best custom figure
It is a 3D printed custom action figure.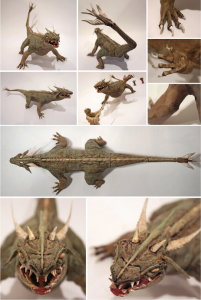 Balance
Winner: Best digital art
Digital art by Rey and Ben Solo/ Kylo Ren, inspired by the sequel to the trilogy.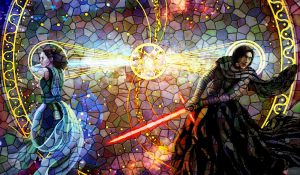 Kirie: Black and white joined in battle
Winner: Best physical art
This piece was created with a single knife and a sheet of black paper , cut to show a single image without seams or joints between the different pieces . The image is a pivotal scene from " The Last Jedi ," depicting the heroine King fighting side by side with villain Kylo Ren.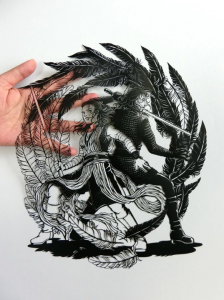 Darth Maul drawing
Winner: Best traditional art
Darth Maul drawing in graphite and white charcoal on paper.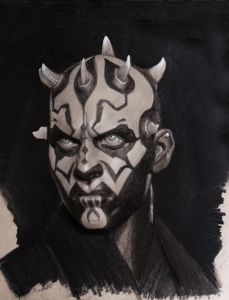 You can find in Mano de Piedra , the figure of Obsidian Vader Buddha with fluorite stone,  and make it part of your Star Wars collection.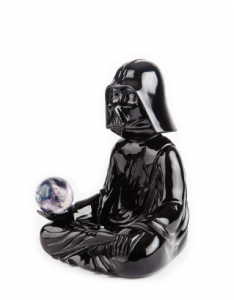 Find it here : https://manodepiedra.online/en/product/obsidian-buddha-vader-with-fluorite-stone-sphere